Delta Industries has provided compressed air system services, sales, and support for more than 30 years to customers in Illinois and Iowa.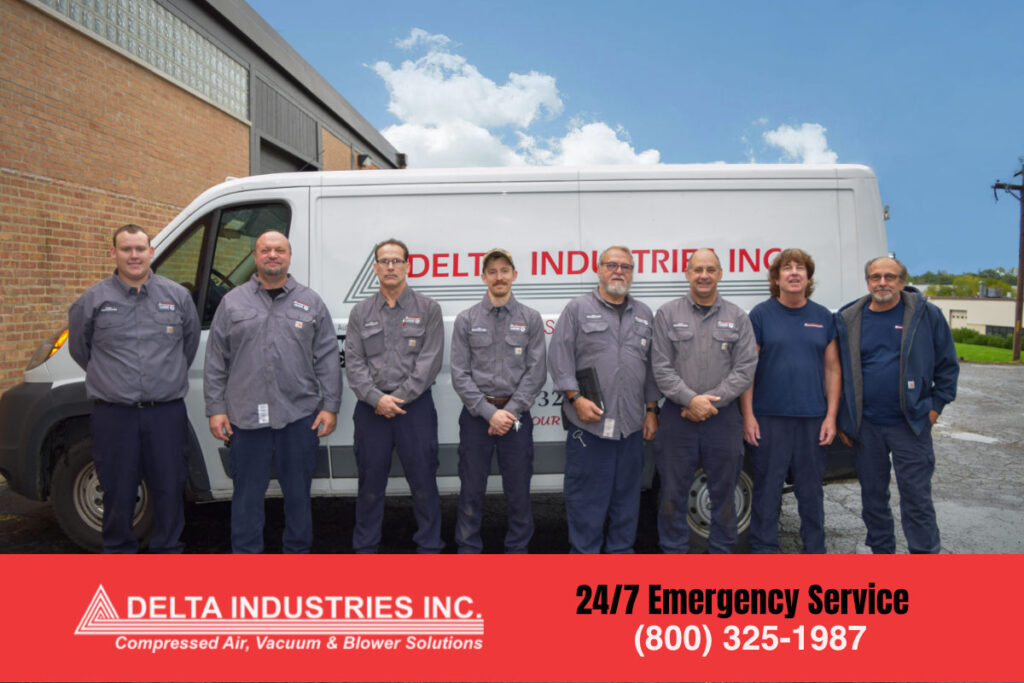 From what started as a one-person operation out of Downers Grove, IL, Delta Industries Inc. has grown to six offices across Illinois and Iowa. Delta Industries is a local Midwestern-based company yet leads in the Quad Cities to Northern Illinois and Cedar Rapids to Peoria. Our focus on durable and quality industrial compressed air system services has driven us to open several offices in strategic locations to be closer to your business needs.
Compresed System Service Company Locations in Illinois and Iowa
We service from the Quad Cities to Northern Illinois, Cedar Rapids to Peoria.
Mission and Values
Our mission is simply to provide you with unmatched products and services that are right for you and your application.
Superb Communication
It starts and ends with communication. We listen to the needs of our customers and work to provide all possible solutions. We follow up to make sure satisfaction is met and systems are being maintained in the best working order. Finally, we are available 24/7 for those unexpected moments.
Communication is key to any successful relationship.
Highest Integrity
It is our goal to make sure that the customers receive the product(s) and/or service(s) that best suits their needs.
Proactive Approach
From the initial inquiry through preventive maintenance services, we strive to foresee potential issues and stop them from happening. Our technical experts are available for routine Cost Control and Efficiency Surveys. We want to make sure that your systems are running in the most cost-effective way. We believe that preventing a problem is as important as fixing one.
Unmatched Service
The industry never shuts down and neither does Delta Industries Inc. We have 24/7 emergency service available in the event your machine has a problem at three o'clock in the morning. We can get a technician out to help you.
Customer Satisfaction
We are proud to have thousands of satisfied customers across Illinois. We work hard every day to update our knowledge of the industry, products, services, and best practices so that we can provide you with everything necessary to meet your compressed air needs today and in future years.