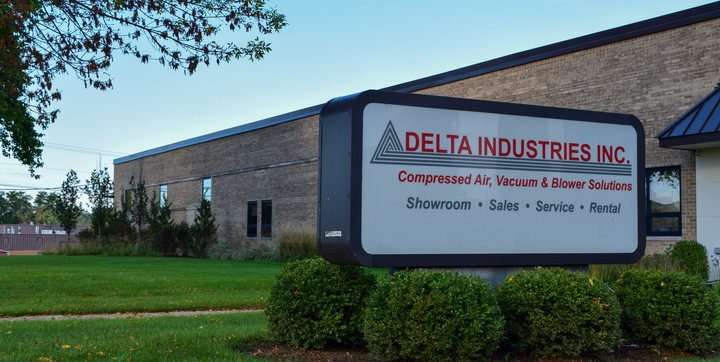 Delta Industries can undoubtedly provide you with the best solution for all your air compressor's needs, including sales, rentals, maintenance, repairs, and parts. Being in such a central location allows us to reach your business fast and when you need us the most. We offer 24/7 emergency services to our customers in Chicago and Northern, Illinois including Volo, Gurnee, Antioch, Wauconda, Crystal Lake, Shamburg, Elgin, and surrounding towns.
Industrial Air Services You Can Trust in The Chicago North Suburbs
For more than 30 years, our highly trained team of engineers and technicians has been providing exceptional industrial compressed air services to companies of all sizes and across different industries in the north suburbs of Chicago.
Professional, reliable, and quality services you can expect from Delta Industries. We value every customer and will do our best to ensure your air systems are fully optimized to perform efficiently 24/7.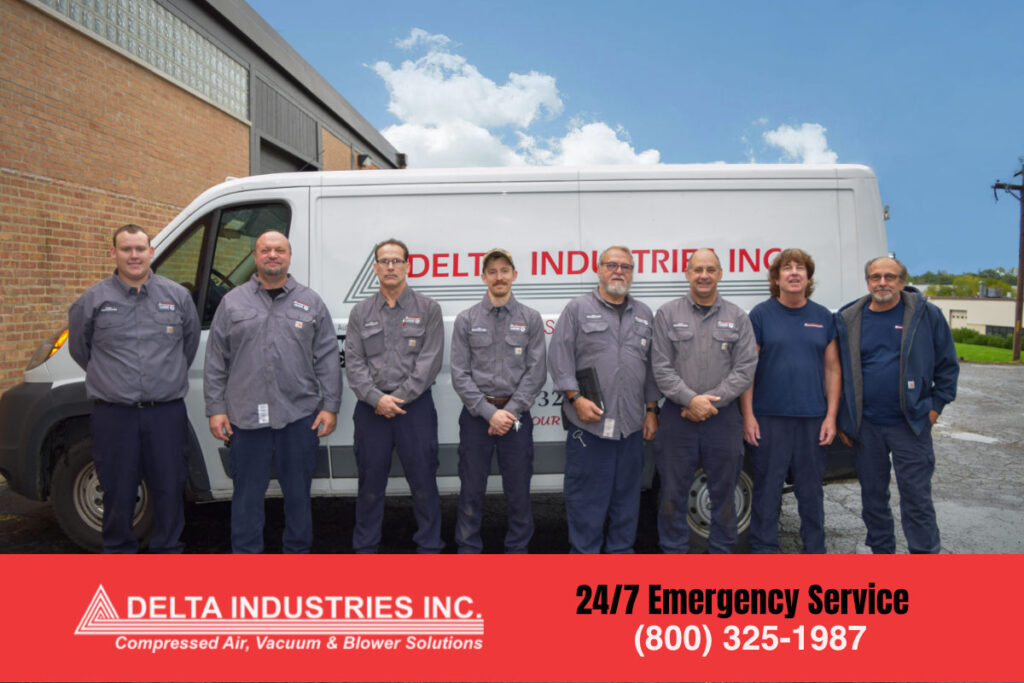 We are one of the leading distributors of commercial air compressors in the Chicagoland area and southern cities of Wisconsin. Whether you are looking for an oil-free air compressor, oil-lubricated air compressor, vacuum, blower, or a full turnkey design, we have the capabilities to deliver a fully custom solution.
As a top distributor of air compressors in Illinois, Delta Industries is known for distributing the highest quality air compressors in the Chicagoland area. We are proud distributors of the leading brands in air systems, including Kaeser, Paxton, Generon, Saylor-Beall, Powerex, Chase Chillers, and many more.

From this Northern Illinois location, we are able to serve many Chicago suburbs and southern Wisconsin cities, including Waukegan, McHenry, Waukegan, Libertyville, Mundelein, Grayslake, Belvidere, Marengo, Round Lake, Kenosha, Antioch, and many other surrounding areas.
Delta Industries has been around for over 30 years, establishing trust in Wauconda and surrounding areas, which means that we strive to make a difference in the way customers continue to prefer our services when they remain established clients.
Commercial Air Compressor Maintenance and Repair in North Chicago, IL
Preventive care and repair on your commercial air compressor can help you extend the life of your equipment. The loss of an industrial compressor can bring costly unwanted downtime to your business. It is vital to ensure your industrial air compressors can perform efficiently on a daily basis. Our qualified technicians are available 24/7 to perform regular maintenance to all your air-compressed systems.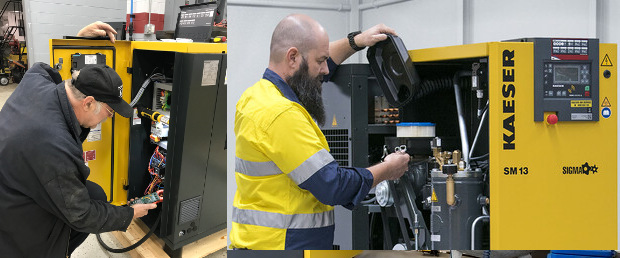 Industrial Equipment Repair in Chicago North Suburbs
The air compressors need periodical inspections to avoid failure and expensive repairs. Depending on your business, maintaining or repairing your industrial air compressor might not be something your staff can do themselves. Our North Chicago office offers industrial equipment repair and service for air compressors, blowers, vacuums, nitrogen generators, and air knife systems.
Northern Illinois Air Compressed Services and Maintenance
Increase the life expectancy of your air compressed systems by implementing regular maintenance services. Delta Industries in Chicago and Iowa offers fully custom maintenance plans to help our clients optimize and improve all their sir systems. With timely and proper maintenance, you can avoid the slowdown and financial hazards that often accompany air compressor failure.
Our fully trained and experienced staff provides service agreements, audits and engineering to help your air compressed systems work at peak performance.
Compressed Air Equipment Parts and Sales in North Chicago
We offer sales, service and parts of the highest quality brands in the world. We are fully stocked with thousands of OEM parts for a wide array of equipment. Keep your operations running smoothly and keep peace of mind knowing Delta Industries in Chicago has you covered with professional, reliable, and quality service and sales of air compressed equipment.

Delta Industries also provide compressor parts, including filters and separators, oils, lubricants, and fluids. We understand that when you need your equipment to work perfectly, time is of the essence. That's why having the parts and trained personnel to help you meet your day-to-day business needs is vital for daily operations.
Air Compressor Rentals in North Chicago
We lease and rent air compressors, air dryers, air tanks, and much more. We offer delivery and installation. Whether you need to rent an air compressor for just a few hours, days or weeks, our flexible rental agreements will help you streamline your operations and help you achieve your business needs.
Contact us today and let us know what type of equipment you are looking for. We have a wide array of air compressors, dryers, tanks, and generators ready to be installed and delivered.