If you're looking for reliable sustainability and 100% oil free compressor solutions, Tamturbo is the answer. A Tamturbo compressor does not lose efficiency over the course of it's lifetime and comes with little maintenance since it is built with no wearable components.
The two largest costs of owning an air compressor are energy and maintenance, and Tamturbo gives the lowest cost of them both because of energy efficient elements. With less downtime and more energy efficient savings, the lifespan of this compressor lasts longer and saves an environmental burden.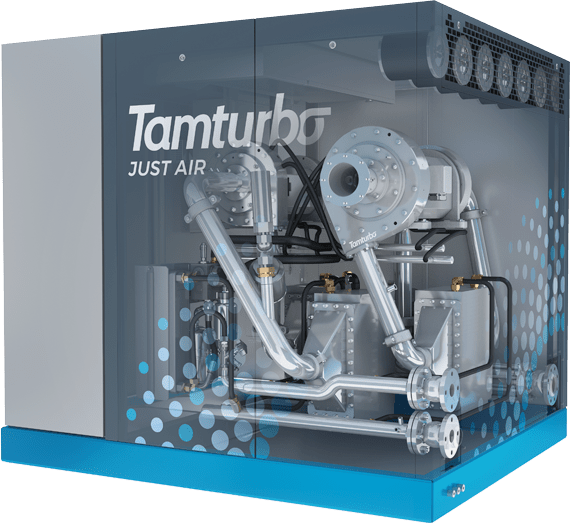 SAVE MONEY
We offer a contract payment option where you can pay per month for the compressor, with maintenance included.
93% of compressor power consumption can be recaptured as heat that can be used in other manufacturing processes or give you warmth during cold months.
ENERGY EFFICENT
Tamturbo units are all VFD, with a no load/load option making them very energy efficient.
Contact us to find out if a Tamturbo compressor is the best fit for your needs.