Our team at Delta Industries is made up of systems engineers, install technicians, and project managers who will custom design your compressed air or vacuum or blower system that best suits your needs.
Our turnkey approach means we'll handle everything
After an assessment, we handle the rest; we design and draw out a system that will optimize your space and equipment need. Once approved, parts and products will be installed in a safe and efficient manner. Training for management and employees is provided so that everyone knows how the system should work and how to troubleshoot issues.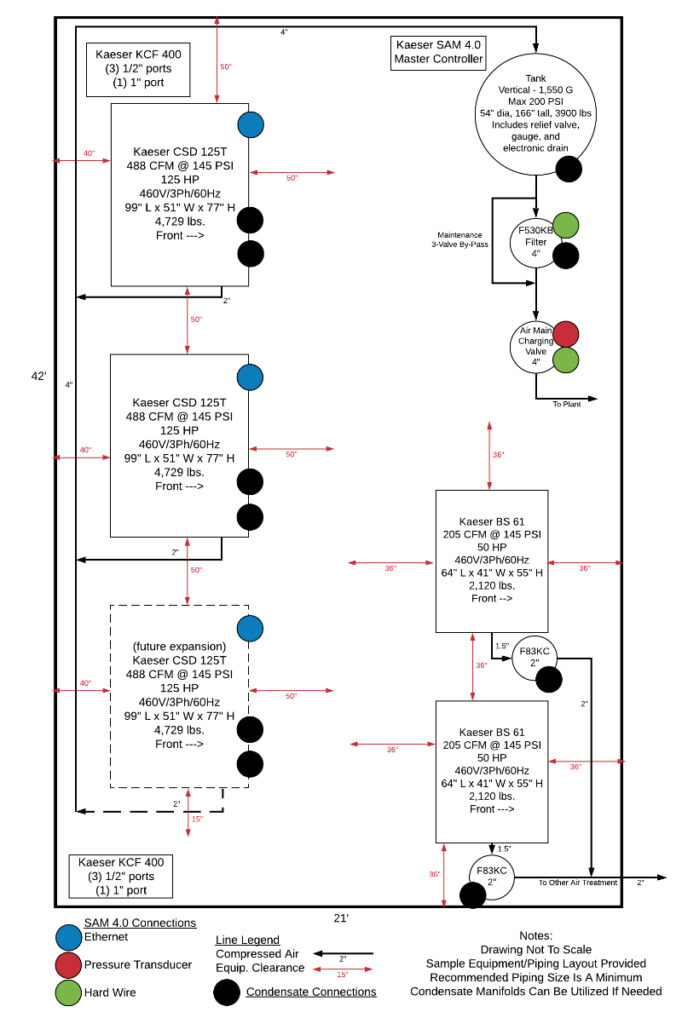 A Full Array Of Turnkey Design & Installation Services
Oil-lubricated air compressors
Oil-free air compressors
Air Knife Systems
Chase Chillers
Industrial Chillers
Blowers
Vacuums
Magnetic Air Compressor Filters
Compressed Air Filters
Compressed Air Piping
Compressed Air Dryers
As well, Delta can help assist with outside electrical, ventilation and other needs for your compressor room requirements.
Give Delta Industries Inc. a call today!