We are available 24/7, and you can get an immediate response by calling our 24/7 emergency service hotline. Whether it is service, parts, or products, our friendly, knowledgeable staff will be deployed to help you keep your systems operating.
Toll Free 24/7 Emergency Services
---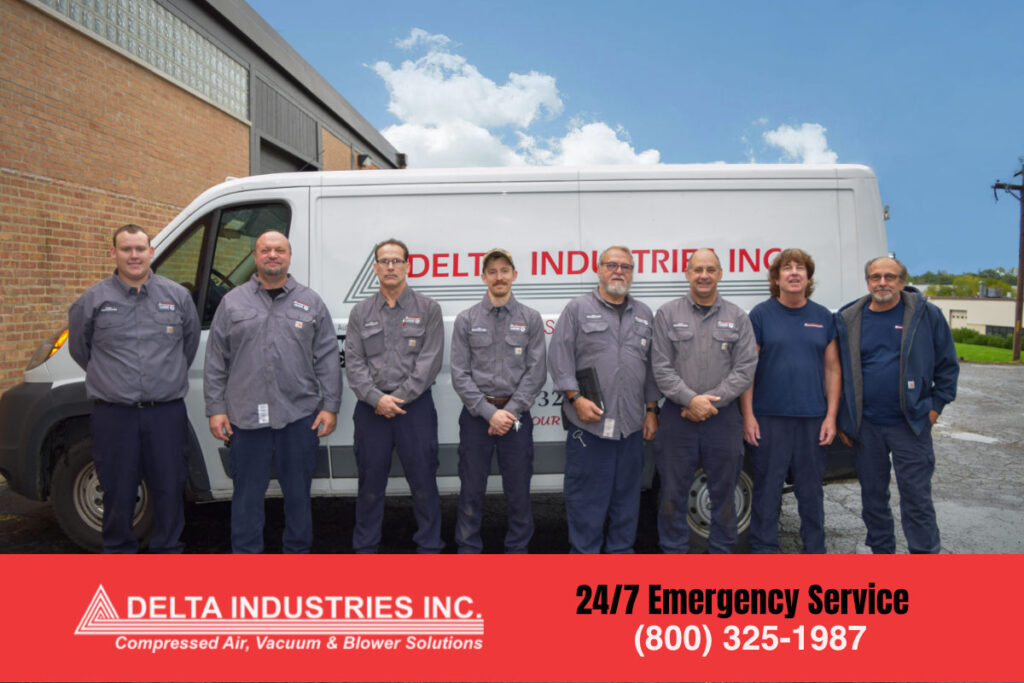 A fully trained team of engineers and air system specialist
We offer 24/7 emergency services for customers in Illinois and Iowa. Our experienced team of engineers and system specialists will help you with solutions to keep your system operational and reduce downtime.
We are fully stocked with parts and products
We are fully stocked with OEM parts and ready to be installed equipment to be deployed to your onsite location 24/7 at any time.

We carry the world's leading and most trusted brands in the industry
Delta Industries offers a vast selection of industrial air compressors, blowers, vacuums, air knives, Chase chillers, Nitrogen Generators, and compressed air treatment parts and products.

---
Toll Free 24/7 Emergency Services
---