Want to prevent needing emergency service? The best way to do that is to solve problems before they begin. Delta Industries offers preventative maintenance that helps to reduce the likelihood of unexpected downtime, and catastrophic failure of the major components within the equipment.
We offer preventive care plans and service agreements to regularly service your compressed air systems. Not only does preventative maintenance maximize the lifespan of your investment, but it allows you to minimize unexpected expenses.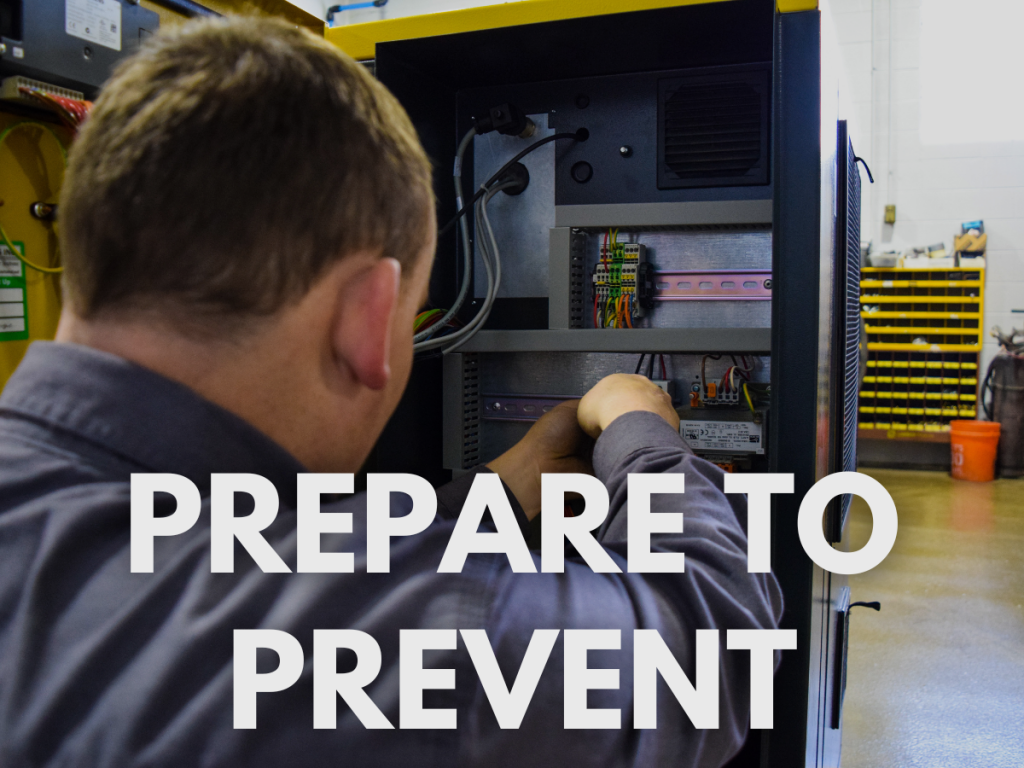 About our Preventative maintenance programs
Our experienced specialists, technicians, and engineers will create a fully custom maintenance program to keep your air systems operating at peak performance all year long.
Types of Maintenance Services For Air Compressors
Depending on your air system, our preventive maintenance programs may include electrical inspections, adjustments, mechanical inspections, reporting, monitoring, routine maintenance, and recommendations for improvements.
Reduce costs & maximize Production
Taking care of a problem before it causes a more significant issue will help maximize production time and prevent production interruptions for hours or even days. Your facility will save money on energy consumption, reduce the carbon footprint of your plant, and help manage your maintenance budget by performing regular preventative maintenance.
Benefits of preventative maintenance and service agreements
During every PM visit, we can guarantee that your compressed air, blower, and vacuum equipment is being maintained.
A thorough inspection is performed on all associated equipment in the air system.
Electrical inputs are measured to ensure proper power delivery to equipment.
Per manufacturer recommended intervals, Delta will install new maintenance parts.
Analyze operating conditions and environmental considerations when performing maintenance recommendations.
Ensure equipment is cleaned appropriately and operating as designed.
Reach out to Delta Industries to have a specialist design the best preventative maintenance plan so that you can keep your compressed air system in optimum condition.
Schedule a free visit from one of our Product Specialists for a Preventative Maintenance quote.