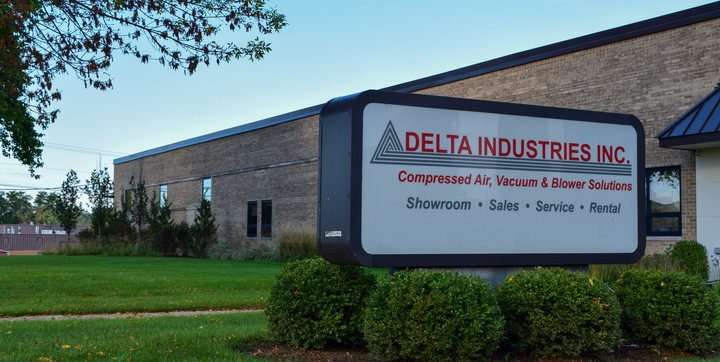 Industrial Air Compressor Company in Des Moines
We specialize in providing air compressed systems, vacuums, blowers, nitrogen generators, and many more air system solutions to customers in Des Moines, Iowa. With a ready to be deployed team of engineers, technicians, and several offices across Iowa and Illinois, we are able to provide outstanding customer support to customers in different industries and business sizes 24/7.
Partnering with us will have you set up with your air compressor needs in Des Moines, Iowa City, Ames, Waterloo, Cedar Rapids, and surrounding cities including Chicago and northern Illinois.
Commercial Air Compressor Parts and Service in Des Moines
We are proud distributors of the highest quality air compressor brands including Kaeser, Paxton, Generon, Saylor-Beall, Powerex, and many more in the Des Moines area. In addition to our outstanding distribution of products, we are fully stocked with a wide variety of high-quality OEM parts that allows us to deliver the best solutions for our customers in Iowa.

We warehouse thousands of new, used, and remanufactured compressed air parts such as air ends, motors, coolers, controllers, circuit boards, OEM parts and everyday maintenance items. Delta Industries is pleased to sell and rent some of the most trusted brands of industrial air compressors in the Des Moines, Iowa, area and surrounding urban and rural cities. We provide complete solutions that help with your company's production demands, reduce costs to you, and increase overall efficiencies in the long run.
Delta Industries comprehends the importance of being available to our clientele and providing superior, locally based air compressor sales, service, and maintenance solutions, in Des Moines, Iowa.
Being in such a metropolitan location allows us to reach your business fast and when you need us the most. Delta Industries has been around for over 30 years, establishing trust in and around Des Moines, Iowa. This means that we strive to make a difference in how customers prefer our services when they entrust us with their air compressor needs.
Commercial Air Compressor Maintenance and Repair in De Moines, Iowa
Delta Industries help take care of your air compressor systems by troubleshooting known issues, completing audits, preventing problems before they become expensive repairs in the long run. The reliability that our air compressors offer ensures reliability for many years to come.
The Des Moines location counts on an extensive selection of parts ready for demanding repairs, thus not slowing your production time down. Our reliable company is where to go for your repair service needs in Des Moines for your air compressors, vacuums, blowers, and air dryers.
Maintenance Service Agreements for Compressed Air Systems
Depending on your business, maintaining or repairing your industrial air compressor might not be something your building engineers can do themselves. Let your staff focus on the day-to-day facility operations while our team focuses on air compressor maintenance and repair in Des Moines, Iowa.
Delta Industries technicians recommend that our customers keep their machinery on a maintenance schedule, such as air compressors, blowers, vacuums, nitrogen generators, and air knife systems. If your Iowa-based business is looking for a replacement unit, we will walk you through the options and recommend the best fit for your requests.
Our knowledgeable staff is ready to help with any questions and concerns you may have. We offer complete repair services in Des Moines Iowa for most air equipment including, oil-less air compressors, oil-lubricated air compressors, air dryers, blowers, vacuums, Chase Chillers, and Air Knives.
Des Moines, Iowa Air Compressed System 24/7 Emergency Service
We also offer onsite maintenance and emergency repair, consistently achieving and maintaining safety. Delta Industries offers the De Moines, Iowa area a great assortment of vital parts and industrial air compressor parts to ensure every machine can perform competently daily. Our team of fully trained engineers and technicians are ready to be deployed to your location and help you troubleshoot your entire air system.
We have an extensive array of parts and accessories including, oil filters, control valves, lubricators, gaskets, and other prime parts and accessories to help you troubleshoot and repair all of your air systems.
With the precise compressor parts and regular service by a knowledgeable service, you can ensure a lengthier lifetime for your air compressor while keeping costs down.
Air Compressed System Turnkey Design Systems in De Moines, Iowa
For more than 30 years, we have been able to deliver the best solutions for air-compressed turnkey design systems for our commercial and industrial customers in Des Moines Iowa. Our mission has been to stay on top of equipment technologies. Our team sees the day-to-day operations, so that we are ready to offer companies such as yours the best performance air compressor equipment in the industry.
If your business is looking for a replacement unit, we will walk you through the options and recommend the best fit for your requests. Our parts and products are ready to be installed, or custom-designed systems are highly efficient and designed for maximum noise reductions and efficiency. We will help you design and create an air system tailored to your needs and goals.
Des Moines, Iowa Air Compressor Rentals
Delta Industries understands the importance of trust in machinery such as compressed air and vacuum systems in a manufacturing facility in Des Moines, Iowa. Especially when production needs to keep moving every day of the year, the loss of an industrial compressor can bring costly unwanted downtime to your business.
We have a wide array of ready to be used air compressed equipment that you can rent from us. Delta Industries can undoubtedly provide you with the best solution for your rental equipment needs, parts, and repair for your company.
Contact us today and learn about our available Des Moines equipment rentals.
Industrial Blowers and Vacuums in De Moines, Iowa
We are proud distributors of top-quality industrial blowers and vacuums in the Des Moines area. For over 30 years, we have been dedicated to supplying, maintaining, renting, and repairing your blower and vacuum equipment. After purchasing or renting a piece of professional equipment from us, you can rest assured that you will be backed up by superior 24-hour service and support.
There are various industrial model blower and vacuum pump models to choose from, ensuring you'll be able to find the right one for your company's needs.
---
We are the leading provider of air compressed systems in Illinois and Iowa. Contact us today and learn why we are the most trusted company in Des Moines for all your air compressor needs.