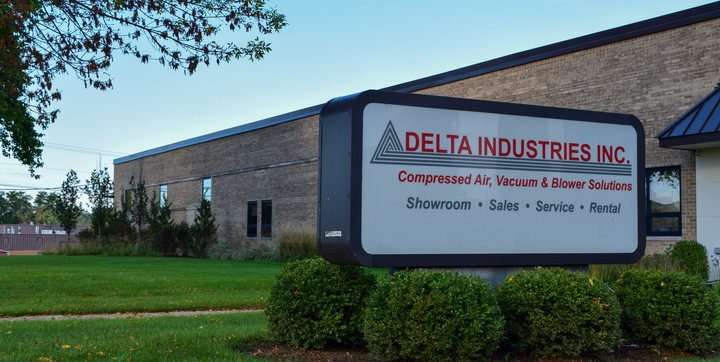 We are one of the leading air-compressed systems companies in the Peoria, Illinois area. We offer air compressors, vacuums, blowers, nitrogen generators, and air systems for companies of all sizes. We are a locally owned air compressor company with over 30 years of experience offering sales, rentals, service, maintenance, and repair of the highest quality air products in the market.
If you are looking for fast, professional, and quality products, parts, and services, look no further, we are well established in the Peoria Illinois area and surrounding towns with years of experience in the air-compressed field.
Commercial Air Compressor Maintenance and Repair in Peoria
Extend the life of your commercial air compressor with our preventive care and repair services. With timely and properly scheduled maintenance, you can avoid the slowdown and financial hazards that often accompany air compressor failure. Avoid equipment failures and improve productivity with a proper service schedule in place. We offer a wide array of preventive maintenance plans that will adjust to your budget and needs.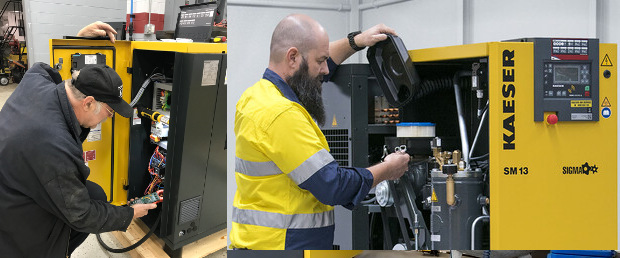 Improve production, Reduce Costs, and Improve Your Air systems
Avoid unwanted downtime, improve production, reduce costs, and keep your air equipment in top condition all year long with a fully custom maintenance plan tailored to your needs. Our fully trained team of engineers and specialist will make sure your air compressors, vacuums, blowers, and overall air system is operating at peak performance.
Whether is changing filters, replacing defective parts, changing oil, cleaning coolers, or checking the air dryers, our friendly staff will provide you with the best air compressed system services in Peoria, IL.
When you reach out to us to speak to a consultant at our Peoria location, you will be connected with knowledgeable specialists; you will be ahead of the game to avoid expensive problems by planning preventive maintenance.
Compressed Air Equipment Parts and Sales in Peoria
We offer the best quality parts and products at the best prices in the Peoria, Illinois area. For more than 30 years we have been distributing the highest-performing brands in the air compressed systems industry. Our diverse stock of parts and products allow us to quickly solve the most complex problems in the industrial field. We are one shop for all your air compressor, vacuum, blower, and nitrogen generator needs. From oil-free compressors, filters, vacuums, oils, lubricants, and fluids, we have it all.

Our Peoria sales team is experts in analyzing each business's needs to recommend just the right size and type of air compressor for your business needs. Get in touch today and learn why we are one of the most trusted companies across Illinois and Iowa servicing industrial air compressed systems.
Air Compressed Turnkey Design Systems in Peoria
Our turnkey solutions are only equaled by higher standards, such as expert team members and engineers. Delta Industries feels proud to be able to fulfill the needs of a vast selection of turnkey equipment sales, repair, and service in the Peoria area for all aspects of your industrial compressed air system.
Our excellent customer service is noticed by returning customers that for over 30 years have experienced reliable, quality services. From design to installation, Delta Industries can help you improve your operations with a system that will last longer and will give you a return on investment in the quickest time.
Industrial Blowers and Vacuums in Peoria
Since 1987, we have been exclusive blower and vacuum handlers and distributors of trusted brands. Our expertise and experience allows us to provide the best prices in air blowers and vacuums in Peoria and surrounding towns.
Our team of experts will work with you to choose the best compressed air system to fulfill your business needs. We offer a wide variety of energy-efficient air blowers and vacuums to improve power consumption, reduce temperatures, and improve productivity.
We offer Kaeser rotary lobe blowers, rotary screw blowers, and turbo blowers which are easy to maintain and service. Call us today and learn how we can help you install a quiet and efficient blower for your business.